Colorado State University
---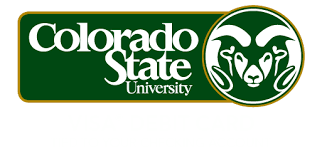 WHAT WE STAND FOR
There are over 30,000 doers, builders, and makers at Colorado State who share the same core values which define us as a land-grant institution and keep our community strong. These values provide a solid foundation and, no matter how they're interpreted, always give the CSU community something more to strive for.
Inclusion
There's room for everyone at Colorado State. That's not because we all agree with each other or live life the same way. Instead, it's because we value and respect each other's differences and we know that we're better equipped to tackle the challenges of tomorrow when we work together.
What does that look like? It looks like record-breaking levels of diversity in our student body, campus resources to help students find their space in the community, and our Principles of Community, which guide us in our everyday interactions.
Student support
CSU's Student Diversity Programs and Services (SDPS) offices represent and advocate for groups around campus, provide opportunities for students to learn more about their classmates, and offer a support structure that the entire student body benefits from.
Increasing diversity
CSU is dedicated to increasing the number of diverse students on campus because we know that bringing together students from different walks of life improves learning for everyone. That's why we're so proud of two years of record-breaking diversity in our incoming class.
Responsibility
Part of educating the leaders of tomorrow is teaching by example. At Colorado State, we take our responsibility to our students, our community, our state, and the world seriously. We don't wait for someone else to confront the hard problems; we get our hands dirty first.
What does that look like? It looks like a sustainable campus for today's students that will be cutting edge for years to come, a commitment to our neighbors and to the state we represent, and a global outlook that keeps us working on tangible solutions for big problems.
#1 in sustainability
Sustainability isn't a buzzword at Colorado State; it's a way of life. We're leading the way when it comes to the best buildings and practices and have been recognized as the most sustainable campus in the world.
A good neighbor
Not only is Colorado State located in the best college town in the country, but it's also committed to keeping it the best. Whether we're collecting over 160 tons of food for those in need or just making campus a little greener, we're thinking about our neighbors.
Leadership
CSU President Tony Frank said it best during the 2016 Fall Address: "It would be easier — some might even say wiser — to take on fewer issues in the face of so many challenges. We were created to serve others, to push ourselves, to stretch and strain, and then do it again." It's in our DNA to lead and CSU is committed to making sure our students are prepared to lead in the future.
What does that look like? It looks like a campus administration that pushes the entire university to be better, a campus that is physically transforming every day, and campus programs that provide opportunities for students to push themselves further.
Growth
There are lot of impressive university campuses out there, and Colorado State is leading the way. With over $700 million invested on campus over the last three years, you'll find brand new and renovated facilities like a new medical center, a new campus stadium, and a newly renovated Lory Student Center.
President's Leadership Program
There are hundreds of ways for students to engage in leadership opportunities at CSU, and the President's Leadership Program (PLP) is a great example. Student leaders can take up to 14 additional hours of leadership development credits and engage in extra-curricular activities to hone their skills.
---